Physical/Psychological Effects of Abortion
---
When dealing with abortion there are physical risks and also risks of possible psychological damage.
On the contrary when deciding to have a child there are also the same risks that could be present.
"Improperly performed abortions may result in cervical damage, sterilization, or even death.

But properly performed abortions, especially those done in early pregnancy using a local anesthetic and a suction aspirator, are very safe, several times safer for a women than childbirth."

(Gaylor)



Over the years there have been multiple studies done relating to the effects that abortion has on women.
Some women are placed into situations where there is no other choice in their mind but to have an abortion, but with this comes consequences.
Usually an abortion procedure that is performed early in gestation goes without complications, but the effects that immediately follow after the abortion can be painful physically and mentally.
Some Studies:

*Louis Harris survey on the health of American women 1993 : women who have experienced an abortion were more likely to be severely depressed (45%) than women in general (39%)(Mannion)
*Open arms AIS project 1993: 828 people, 27% suicidal, 81% lowered self-esteem, 32% drug/alcohol abuse, 32% nightmares, 11% attempted suicide, 46% despair/helplessness. (Mannion)
All women are different, all situations vary but irreversible damages are always a possibility.
"Every women who undergoes an abortion suffers a death experience- the death of her child".

(M.D.)
---
Powered by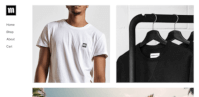 Create your own unique website with customizable templates.