Women's Right to Choose
---
Since the 1960's movement of "feminism" and the constant goal of equality in society, women have been fighting for their rights and are finally becoming free.
To have someone else; the government force a woman to birth a child she does not want is taking away her personal freedom.
Thanks to the Supreme Court ruling of Jan 22 1973, Roe vs. Wade, millions of women were freed from having to search out illegal abortions and could finally trust their lives in the hands of certified surgeons.
(Gaylor)
There are fifty million women annually who have abortions.
(Mannion)
Our world today is crowded.
Our planet is highly overpopulated and over polluted.
Every five days there are one million more persons on earth
(Gaylor)
.
To say that a woman should bear a child even if she doesn't want it, for whatever reason, is preposterous.
There are so many children already without families and someone to care for them; why bring more children into a world that can't take care of all the children that are already born?
It just leads to more unwanted children.
---
Powered by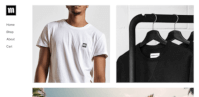 Create your own unique website with customizable templates.