Adoption Centers: No Vacancy
Then, there is always the argument that instead of having the abortion, the mother could always have the baby and put the child into foster care. There lies one very large problem in this idea, overcrowding. There were 839,000 legal abortions in 2004 (last year of reported number of abortions) (

Cook 1-33

). It just so happens that in 2004, there were more entries than adoptions in foster care, an estimated 17,000 more (

U.S. Department of Health & Human Services

). With over an estimated 508,000 children already in foster care (

U.S. Department of Health & Human Services

), how do you think the foster care system would hold up if even 25% of those 839,000 abortions would have ended up in foster care instead (209,750 kids if you were wondering)? There is no way that the foster care system could maintain stability with this huge influx of children every year. There would just not be enough government funding for an additional 200,000 plus kids. The foster care system would fold and then what would happen to all those children? How would they be taken care of if they were taken care of at all?
---
Powered by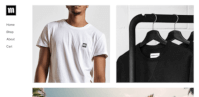 Create your own unique website with customizable templates.