---
Introduction
"Abortion does what contreception does not necessarily do: it works"(Gaylor)
---
Elective abortion remains one of the most emotionally charged and politically sensitive topics worldwide
(Mannion)
. The debate over Pro-Life vs. Pro Choice has been going on since the debate over Women's rights began; a woman should choose what happens with her own body.
To say you agree with one view over the other is like for instance saying you are a Libertarian vs. a Republican.
The points of each party are both strongly argued and each has their own pros and con's, it just depends on where you personally side and your own views.
To say that you are Pro-Life you have a belief that all human life should be saved no matter what the situation is and regardless of risks to the mother (Head).
To say that you are Pro-Choice you believe that women have full control and choice over their own bodies as long as they do not affect the choices of other individuals.
In the United States this view is also perceived as "pro-abortion" (Head).
With abortion there are risks just like with any surgery or with giving birth.
There are studies that have shown signs of depression as a common factor with women who have had abortions.
On the other hand, some 15% of women that have given birth suffer from postpartum depression
(Howell)
.
Before medical abortions were available or legalized in 1973, women still preformed the procedure either on themselves or illegally in unlicensed clinics.
The point is there are women in unfortunate situations of poverty or incest or even worse.
These women without abortion being legal would still go through with aborting a child that is unwanted.
Because of this inevitable situation, it is better to have these resources available to prevent high health risks and mortality rates in women who would otherwise seek inhumane ways of aborting a fetus on their own.
---
Powered by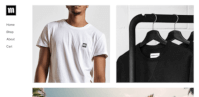 Create your own unique website with customizable templates.