Most people are aware of the immensely controversial Roe v. Wade court case where abortion was not so much said to be legal as much as it was said to not be illegal. You can look on the court case in one of two ways, one of America's greatest triumphs or one of its greatest failures. You can either see this as the day when the government removed itself from the equation or as the day when the government made murder legal. However, the story of abortion in America did not start in the Supreme Courtroom in 1973. You would have to go back over 150 years to the 1820's to find the find the first laws outlawing abortion in the United States (Lewis). Then you would need to skip around to the year 1900, where many physicians had successfully made the push to make abortions illegal. This did not stop women from performing "homemade" abortions, which often resulted in deadly consequences, not only for the fetus, but for the mother. The truth is that a countless number of abortions were performed prior to the 1973 decision. What's even scarier is that most physicians did not even start offering abortions until the 1960s (

Borgatta 33).
According to Paul, Lichtenberg, and Borgatta, from the period of 1958 through 1967, "more than 3,400 women died from induced abortions, almost all illegal." They also state that in that time period, the highest death total for one year was 430 in 1961. They go on to say "In the 10 years between 1970 and 1980, legal abortion in the USA is estimated to have prevented 1,500 pregnancy-related deaths and thousands of other complications (

Borgatta 33)

."
---


Right before Roe v. Wade in 1973, all fifty states decided to outlaw abortion in the year 1965 with a few provisions: if the mother's life was in danger, if the mother conceived because of rape or incest, or if the fetus was deformed, abortion was legal (Lewis). It was not until Roe vs. Wade in 1973 that a majority of the laws outlawing abortion were made unconstitutional again with some provisions: the government had no say in what the mother did during her first trimester and put restrictions on what the mother could do in later stages of her pregnancy. Since Roe vs. Wade, the rest is history. There have been numerous bombings of abortion clinics and many abortion-providing physicians murdered. There are many marches and protests with the purpose of overturning Roe vs. Wade. Since the decision was passed down, over 35 million legal abortions have taken place. Since illegal abortions are not recorded because of their illegal or "homemade"

nature, there is no telling of how many abortions have really taken place. What we do know is that from the period of 2000-2004, there were only two deaths related to an illegal abortion, which is a whole lot better than 430 in one year (

Borgatta 33)

.
---
Powered by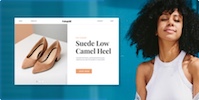 Create your own unique website with customizable templates.