"Speak up for those who cannot speak for themselves"
~ Proverbs 31:8
Advocating the legal protection of human embryos and fetuses, especially by favoring the outlawing of abortion on the ground that it is the taking of a human life.
The Pro-life stance is taken very seriously by those who some may consider Pro-lifers. Their ideological position opposes abortion on the grounds of the inviolable rights of the fetus as a moral subject. These rights are seen as 'trumping' all countervailing considerations claimed by
pro-choicers
, though there are some differences of opinion on appropriate action in 'tough cases' (e.g. where the mother's life is threatened by continuation of the pregnancy).
Powered by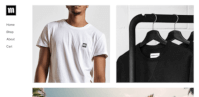 Create your own unique website with customizable templates.