Legalization of Abortion

Then vs. Now
---
---
There are many women in this country that have no contraception available to them, especially if they are young or poor. There are victims of incest who aren't expected to be praciting safe sex or contraception in the first place. And there are victims of rape, who never had a choice.

"I have never heard of a rapist who used condoms"(Gaylor)

Then
Before abortion was legalized or available to women in need, women had to seek out incompetent, unsafe abortionists, or attempt to abort themselves. The unsafe abortions that were performed lead to self injuries and often time death.

"It is not fair or right to debate abortion, without knowing the tragedies that can occur when abortion is not available." (Gaylor)


Tragic Example:

In the late 1960's, a pregnant teenager in Wisconsin had come to full term and had hidden her pregnancy from her family as the result of fear of them finding out. One night while home alone, she went into labor and delievered her own baby. The girl was scared and frightened. The baby started to cry, the girl panicked because she didn't know what to do and so she killed it, stabbing it with a pair of scissors. (Gaylor)


Now
The "abortion" procedure has come a long way since it was fully legalized in 1973.
Before 1973 a few states had legalized abortion for certain cases of incest, rape, or health issues that put the mother's life in danger.
1973 Roe vs. Wade, ruled that allowing abortion only when necessary was unconstitutional. (Mannion)
There are millions of hospitals and clinics all over the U.S. and overseas who perform abortions today.
Clean facilities and fully trained doctors are available, the procedure is said to be safer and less risky than going through actual child birth.
1973 the death rate for women in childbirth in the US was 14/100,000, for abortion 3/100,000
(Press)
---
Powered by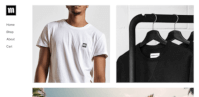 Create your own unique website with customizable templates.