Conclusion
---
Abortion "wars" will always continue because there will always be a mother somewhere that can't or won't want to raise her child or go through with giving birth.
There will always be cases of incest, rape, or health issues that will come into play on deciding if aborting the fetus is a better option in the long run.
Both views have good points, and they are taking into account either fighting for the mothers rights, or giving an unborn child a voice when they otherwise can't speak for themselves.
Until every woman is on contraceptives, there are no more rapes, or there are no more incidents of incest, there will always be unwanted pregnancies that exist.
Hopefully our society as a whole can eventually move towards eliminating the need for abortions all together.
With the advances in science and our goals towards world peace, abortion will not need to be made illegal, it will just become obsolete.
Powered by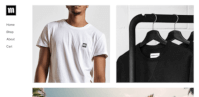 Create your own unique website with customizable templates.