Population Problems
In the period from 1970-2004, there were an estimated 38 million legal abortions in the United States alone (

Cook 1-33

).

Before I go any further, I want you to put that number into perspective. There are over 300 million people in this country right now. An additional 38 million people would be like cloning every single person in California and dispersing them throughout the United States (U.S. Census Bureau). Now look at the unemployment rate, which is currently hovering around ten percent (

U.S. Bureau of Labor Statistics

). That means we have an additional 3.8 million people without jobs in an already job hungry society. That is, of course, provided the country can find jobs for the other 34.2 million workers. Think the job market is slim now, add 38 million people to that equation and absolutely nothing is available.
---
Powered by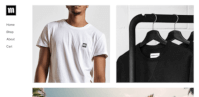 Create your own unique website with customizable templates.