Conclusion: That's Just The Rub
In reality, the justification of abortion because of economic reasons is just heinous. Unfortunately, for many people, this is the case. The mother/couple just do not have the financial stability to raise a child on their own and they see abortion as a way out. Now while this concluding paragraph may sound like I am for the pro-life side of abortion, I am definitely for the pro-choice side of abortion from a depressive realist mentality. Abortion is a terrible thing but people tend to do crazy things when they are desperate. The sad truth is that the United States needs to keep abortion legalized. If it was not for abortion being legalized, the amount of "homemade" abortions would skyrocket, along with that, the number of accidental deaths from performing these abortions incorrectly. I wish abortion did not exist but it needs to, in an almost ironic way, in order to save lives.
---
Powered by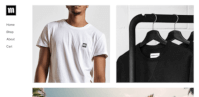 Create your own unique website with customizable templates.