Money Problems
This is still only the tip of the iceberg. In 2008, the mean family income was $79,634 (Table F-7). That's about $40,000 a spouse. Ready to see that money dwindle away? If you decide to have a vaginal birth, that will cost you around $7500, but if you choose a c-section, that's $11,000 (Desert News). On top of that, it is estimated that the average middle class family spends $11,000 on their baby in the very first year

(Palmer)

. That family has already lost anywhere from $18,500 to $22,000. That income is starting to look very sparse.
Let's take it one step further. In a comparison between married and unmarried women, married women had 17.2% of the abortions compared to a staggering 82.8% for unmarried women

(Cook 1-33)

. On average, unmarried women only earn $39,660 a year (Table F-11). Look at those costs above once more. This woman just lost anywhere from 46 to 55 percent of her annual income.
I swear, only one final step. 17.4% of abortions were to women 19 years of age or younger

(Cook 1-33)

. Nineteen is about the age when you graduate high school. The average annual income for high school graduates who did not go to college was $30,500 for full time workers

(Day, and Newburger 2)

. Now this is where the statistic gets a little hectic and scary. For those who dropped out of high school and work full time jobs, their average annual salary is $23,400

(Day, and Newburger 2).

This girl would barely have enough to support the baby for one year, let alone herself and the hospital costs. Granted, any person who is 19 or younger is obviously going to have a little bit of help from their families, but the chances of them being able to go to college as a single mother after receiving financial backing from their parents is pretty slim.
---
Powered by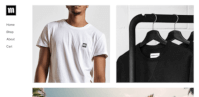 Create your own unique website with customizable templates.