Physical and Emotional Effects
According to the best record based study of deaths following pregnancy and abortion, a 1997 government funded study in Finland, women who abort are approximately four times more likely to die in the following year than women who carry their pregnancies to term. (Reardon)
The risk of breast cancer almost doubles after one abortion, and rises even further with two or more abortions.
Women who undergo one or more induced abortions carry a significantly increased risk of delivering prematurely in the future. Premature delivery is associated with higher rates of cerebral palsy, as well as other complications of prematurity (brain, respiratory, bowel, and eye problems).
The side-effects of having an abortion range from constant heavy bleeding, to infections, damage to the cervix and other organs, and even death. For more detailed information on physical effects visit the
option line
.

In a study of post-abortion patients only 8 weeks after their abortion, researchers found that 44% complained of nervous disorders, 36% had experienced sleep disturbances, 31% had regrets about their decision, and 11% had been prescribed psychotropic medicine by their family doctor. (Reardon)

A 5 year retrospective study in two Canadian provinces found significantly greater use of medical and psychiatric services among aborted women. Most significant was the finding that 25% of aborted women made visits to psychiatrists as compared to 3% of the control group. (Reardon)
Powered by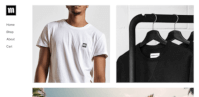 Create your own unique website with customizable templates.