The Process
Common Steps to Take While Setting a child up for Adoption
1.
Since pregnancy is very timely, it is very urgent for the parents to take the initiative to educate themselves about adoption. Contacting an adoption specialist would be the best idea; it gives a chance for the adoption specialist to make the right decision for the child.
2.
Start to begin to make executive decisions on what types of adoption that the baby is going to be going into. This will give the parents of what kind of system the baby will be in, whether into public foster care or another family
3.
After the decision is made where the baby is going, setting up a plan of your life after the adoption is made. Discussing the nature of your future interactions with the baby.
4.
When the placement of the baby is made emotions take control. It is imperative to get in contact with any types of counseling the can be a guide for the parents life after the process is finished.
Common Steps to take while adopting a child
1.
Being proactive in educating oneself about adoption is important. Giving time to be involved in activities such as participating in support groups or reading books that relate with adoption.
2.
Start making decisions on what type of adoption you would like to receive the soon to be child. Evaluating yourself and applying how stable your environment is, and by law are you eligible to take a child into custody.
3.
Discussing home study with your partner of family members of collecting the child's documents.
4.
Receive a child referral, applied by state law filling out the child's personal needs and understandings. Arranging independent meetings with doctors, birthmothers, and children.
Powered by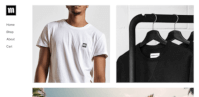 Create your own unique website with customizable templates.