ADOPTION
"Biology is the least of what makes someone a mother."
Author: Oprah Winfrey
Adoption is the process under law of a parent transferring their children into a shelter, or a new family . The whole process can be very difficult in steps to take for the parent that is giving or the family that is receiving a child. During the process, commonly mothers who are adopting their children may undergo a lot of stress or depression. A parent may experience levels of guilt and neglecting a child. The Family that takes custody may deal with child displacement, this may be caused by the socio/cultural aspects of the child's background. Adoption is certainly one of the best options for a mother to secure their child, there are a variety of adoption types whether it be a public child welfare system or private adoption.


Interesting statistics and trends are discussed upon adoption in different periods of time.

There are currently 1.5 million children adopted in the United States, which is over 2% of children in America. The many types of adoption have significant time periods where statistics fluctuate in correlation with the social status.
Powered by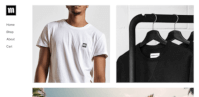 Create your own unique website with customizable templates.