Pro-Choice: The History and Economic Side






How does one justify abortion? Seriously, how many words could a person say or write and still have their argument be overturned by the four words, "you're still killing babies." The task is grueling. The ability for the people of this country to be able to have a choice in the matter is miraculous. The government has given the pro-choice argument a chance, and for that, I'm thankful. It is not as if the decision to have an abortion is made lightly or without thought. Whether or not to have an abortion has got to be one of the most agonizing choices that a couple or single woman must make. Sometimes a woman or couple is just not ready for a kid or does not have the financial stability in order to raise a child. Now while there does exist adoption centers and plenty of willing couples who want children, my argument is that without legalized abortion, there is a very real chance that many couples, single women, and possibly even the United States could be in shambles. One side of the abortion debate that is never really talked about is the economic side to abortion and really for a good reason. It's already difficult enough to convince people the abortion should be legal, but when your argument is that abortion should be legal because of nickels and dimes, that argument most likely falls on many a deaf ear. I assure you though; the economic side of the abortion debate is very real.
---
Powered by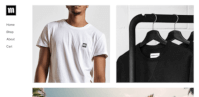 Create your own unique website with customizable templates.