---
Pro-Life Arguments/Pro-Choice Answers
There are many different arguments back and forth between Pro-Life believers and Pro-Choice believers. These are two of the most common arguments amongst the groups:

Argument 1:

Pro-Life: "The fetus is a living human being, killing it is performing murder."

Pro-Choice: "Substanstial growth and development are necessary before any person exists, an embryos a potential life; it is not a human being."

Example 1:
An acorn is not an oak tree. If someone were to drive over an acorn that fell from your tree in your yard, you do not get mad and yell "you destroyed my oak tree!"(Gaylor)

Example 2:
An embryo in its first development, is not a human being. You could not feed this embryo, rock or sing it to sleep. All you could do is maybe store it on a shelf because it is only an embryo, it is not a baby. (Gaylor)

Most abortions in the United States are performed before the end of the second month. The embryo at this stage is One inch in length and weighs one-thirtieth of an ounce. (Gaylor)


Argument 2:

Pro-Life: "An aborted fetus could have turned out to be another Beethoven or Shakespeare."(Gaylor)

Pro-Choice: "It is also possible that the fetus could have turned out to be another Genghis Khan, or even worse, another Adolf Hitler, the more realistic chances are it would have just been another Joe Blow." (Gaylor)

The "potential" of the millions upon millions of children who are already born in this world will never be realized due to poverty, malnutrition, and illness.
---
Powered by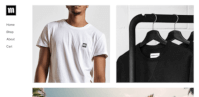 Create your own unique website with customizable templates.