The Moral Issue
Abortion is a moral issue not solved by simple "black and white" answers. Most religious foundations have been the forerunners of opposition to abortion claiming that taking the life of an unborn baby is wrong. So is abortion a moral issue? To solve this, the term, "moral", must be defined. Morals are typically connected to the concept of right and wrong, which has roots in religious values. Those who claim to have no religious values, view the concept of right and wrong in a different manner, more like societal norms. Each "belief system" has their own varying degrees. Some people who believe in a higher power believe abortion is okay, and others believe it is not. The same applies to those who do not believe in a higher power.
The core of the debate about the moral of abortion basically has no foundation. It is literally impossible to develop a "moral set of code" due to the excessive variables associated with the issue. In essence, abortion should not be considered a moral dilemma, rather, an ethical dilemma. Every person on this planet has their own sense of right and wrong instilled in them by their parents, peers, or authorities. It is an independent decision based on ones own set of values.
With this being said, mostly everyone in this world has the same set of values determining what is right and wrong. Everyone knows it is bad to murder another human being. The capital punishment system makes this very clear by putting murderers in jail. So how does having an abortion differ from murdering another human being? Fetuses are human beings. In the whole abortion argument, most argue about the timing of when a sperm and egg actually form a human. Some believe it is okay to have an abortion before the fertilization period advances so far as to have produced the beginnings of a child, but what about the soul? A soul is metaphysical. No one can see a soul, but everyone knows it is there. Can a soul be created at the time of conception? This very argument is what convinces most to not have an abortion. Everyone is put on this planet for a reason, planned or unplanned. No one is a mistake. The 21st century has made the mistake of considering that forming a life is as simple, or as complicated, as a scientific process. Though much of our world can be explained by science, human emotions and feelings cannot; a soul cannot. As far as the right and wrong issue, abortion is wrong when argued with the right set of values. It is not worth taking a body, when a soul may already be preconceived.
Powered by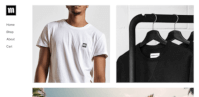 Create your own unique website with customizable templates.